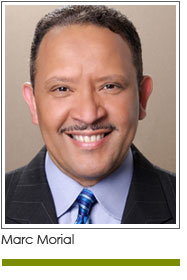 "It is not only what we do, but also what we do not do, for which we are accountable." The great French Playwright, Moliere.

The National Urban League, now in its 102nd year, has played an indispensable role in the empowerment of African American and working class citizens, while challenging the nation to live up to its promise of liberty and justice for all. Last week's arrest of George Zimmerman, a first step towards justice for the family of Trayvon Martin, was a reminder of what we as Americans can achieve when we collectively stand up and speak out for fairness, common sense and the rule of law. The National Urban League is also lending its voice and expertise to efforts to improve the education of our children, the health of our families, and the economic vitality of our communities. But even as we celebrate these accomplishments, I am determined that the organization never lose sight of its responsibility to be a good steward of the public's trust and support. That is why, as the League prepares for its July 25-28 annual conference in New Orleans, I thought I would take a moment to thank our many supporters and to remind everyone of our unwavering commitment to financial and organizational accountability. It is a record we can be proud of. But don't take my word for it.

Last year, the Chicago Tribune named the National Urban League the top charity serving African Americans. In addition, Charity Navigator, an independent evaluator of more than 2000 charities, gives the National Urban League four stars, its highest rating. This rating signifies that the National Urban League exceeds industry standards and outperforms most comparable charities in the area of strong fiscal management.

CharityWatch, formerly the American Institute of Philanthropy, an organization the New York Times has called, "the pit bull of watchdogs," also gives the National Urban League its top "A" rating. The organization explains, "Of the approximately 600 charities currently rated by CharityWatch, only a select number qualify for our listing of Top-Rated charities based on our rigorous analysis. Groups included on the Top-Rated list generally spend 75% or more of their budgets on programs, spend $25 or less to raise $100 in public support, do not hold excessive assets in reserve, and receive "open book" status for disclosure of basic financial information and documents to CharityWatch."

The National Urban League is also accredited with the Better Business Bureau, meaning that the organization meets the BBB's 20 standards for charity accountability.

The ratings of all these independent evaluators give donors and potential donors the information they need to make intelligent giving decisions. In these tough economic times, charitable organizations are being scrutinized more closely and donors have a right to expect that their contributions are being properly spent. The National Urban League is pleased that our fiscal soundness and the effective management of our resources has been recognized by these trusted watchdog organizations. It demonstrates that a donor's investment in the National Urban League is safe and sound and is being used for the mission-related purposes for which it was intended. Our commitment to good stewardship and accountability remains strong. Together, we have a lot of work to do and we are grateful for your continued support.


---
Marc Morial
is the president and CEO of the
National Urban League
.