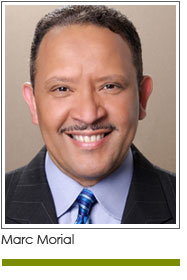 "New Jersey has lost a noble public servant, and the world has lost an amazing human being." Statement from the office of Donald M. Payne

One of the highlights of our annual trip to Washington for the release of the National Urban League State of Black America report is a chance to meet with our many friends and supporters in the Congressional Black Caucus (CBC). Unfortunately, our arrival in the nation's capital last Tuesday was greeted by the news of the passing of one of the giants of the CBC, 12-term New Jersey Congressman and past CBC Chairman, Donald M. Payne.

Congressman Payne was a steadfast champion for the rights of those in need, both here at home and abroad. Since becoming the first African American Congressman to represent the state of New Jersey in 1988, he had been a tireless advocate for the issues that matter most to his 10th Congressional District constituents and all working class and middle class Americans -- jobs, affordable healthcare and improving public education. I am personally grateful for his partnership and for the many times the National Urban League fought side-by-side with him on behalf of urban communities. Congressman Payne was especially supportive of Newark's Urban League of Essex County and the other Urban League affiliates throughout the state.

A native of Newark, Payne attended the city's public schools and was a graduate of Seton Hall University in nearby South Orange. He taught in the Newark public schools for 15 years before becoming the first African American president of the National Council of YMCA's in 1970.

On the international stage, Congressman Payne was the highest-ranking Democrat on the House Foreign Affairs Subcommittee on Africa, Global Health and Human Rights. He used that platform to protect human rights and provide humanitarian aid to developing countries. He was one of the first public officials to denounce the atrocities being waged by what he called the "pariah government" of Darfur.

Since his passing, tributes and condolences have poured in from around the world. President Obama said Payne "made it his mission to fight for working families." Newark Mayor Cory Booker described him as "a humble hero who lived an extraordinary life" And CBC Chairman Emanuel Cleaver said, "As the first African American Representative from the state of New Jersey, Donald Payne was a shining example of what hard work, determination, and intellect can accomplish in public service."

In an era in which public discourse is too often characterized by insults, over-heated rhetoric and divisive language, Congressman Payne was a model of the power of decency and civility. He had a way of bringing people of all races and ideology together to get things done. This was most evident during his legendary boat rides at the conclusion of the annual CBC weekend that brought together world leaders, New Jersey politicians and neighborhood constituents for fellowship, dancing and fun on the Potomac.

By action and through example, Congressman Donald M. Payne exemplified what it means to be a leader and a statesman. He will be sorely missed. Our hearts and prayers go out to the Congressman's family, friends and colleagues.


---
Marc Morial
is the president and CEO of the
National Urban League
.