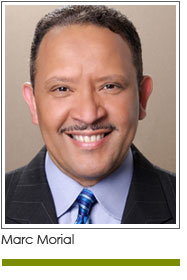 "The single issue that arguably stands to have the greatest impact on the future of Black America in 2012 is the vote." The State of Black America 2012

This week, the National Urban League takes its fight for jobs, education, voting rights and empowerment to Capitol Hill in Washington, DC. In meetings with Obama Administration officials and leaders from both parties in Congress, we will demand immediate action on the persistent jobs crisis and we will offer our own 8-point plan to Educate, Employ and Empower the 13 million Americans who remain out of work.

The highlight of our three-day occupation of the nation's capital is the March 7 release of our annual State of Black America report at a 7 pm town hall meeting on the campus of Howard University. I will be joined by Howard University president, Dr. Sidney Ribeau and a host of civil rights, political, business, youth and religious leaders for an open-dialogue about some of the most pressing issues facing Black America. In this election year, no issue is more important than galvanizing Black voter participation and turning back the current assault on voting rights that threatens to disenfranchise as many as 5 million Americans this year.

As Congress wrestles over measures to create jobs and grow the economy, a multi-state effort is underway to exclude those Americans most profoundly affected by the political process. Last year, more than half a century after the passage of the Voting Rights Act of 1965, thirty-four states attempted to pass legislation that would impose unreasonable voting restrictions or absurd penalties limiting the registration process. Despite the efforts of civil rights groups and others, these bills have become law in 14 states, with bills in 26 states still pending.

This coordinated attack on the rights of citizens to participate in their government comes at a particularly perilous time for communities of color. The African American unemployment rate is hovering above 13%. Latino unemployment stands at nearly 11%. And as various "Occupy" movements across the country have made clear, millions of Americans are fed up with growing income inequality. Our own 2012 State of Black America "Equality Index" finds the economic status of African Americans relative to Whites is only 56.3%. For Hispanics the economic Equality Index is 60%. In a moment that cries out for greater civic participation, some are intent on silencing our voices and taking away the most powerful weapon in the arsenal of democracy – the right to vote.

Fortunately, this issue is catching fire in Washington and throughout the nation. Citizens across the country are joining the U.S. Department of Justice, civil rights groups and the Congressional Black Caucus in challenging these blatant attacks on voting rights.
Our 2012 State of Black America report also contains essays from national experts on ways to improve urban education, support small businesses, and promote better nutrition, especially among urban youth.

Although the State of Black America is not yet what we want it to be, it is my hope that this year's report will inspire all Americans to Occupy the Vote to Educate, Employ and Empower.

To find out how you can get a copy of the 2012 State of Black America log on to www.iamempowered.com.


---
Marc Morial
is the president and CEO of the
National Urban League
.