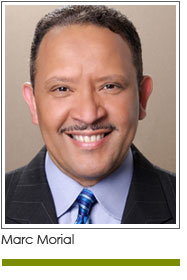 "To me Whitney was THE VOICE. We got to hear a part of God every time she sang." Oprah Winfrey on the death of Whitney Houston

Billie Holiday was 44. Judy Garland was 47. Dinah Washington was 39. Michael Jackson was 51. Jimi Hendrix was 28. Janis Joplin was 27. Amy Winehouse was 28. And Whitney Houston lived only 48 years on this earth. I was one of millions of people around the world who were stunned to learn of the untimely death of pop-music queen, Whitney Houston last Saturday. Like so many other entertainers who died too young, Whitney was blessed with a divine talent but also haunted by a heavy load of troubles.

Throughout much of the 1980's and 90's, Whitney Houston reigned as the undisputed queen of pop. With songs like "The Greatest Love of All," and "I Will Always Love You," she set a standard as an octave-shattering virtuoso who brought both elegance and a gospel-tinged intensity to her work in studio and on stage. That was surely a natural outgrowth of her church choir roots and being the daughter of classy gospel legend, Cissy Houston.

Whitney got her start singing in the junior choir of Newark, New Jersey's New Hope Baptist Church, where her mother has served as Minister of Music for decades. Whitney also undoubtedly benefited from the influences of other great musical talents in her family. Dionne Warwick was her cousin. And Aretha Franklin was her Godmother. But, Whitney was a pure original.

In addition to setting the music world on fire and influencing such performers as Mariah Carey, Beyoncé and Jennifer Hudson, Whitney also excelled as an actress, and had starring roles in such movies as "The Bodyguard," "Waiting to Exhale" and "The Preacher's Wife." Her final film, "Sparkle," a remake of the 1976 movie about three sisters from Harlem who form a singing group, is set to be released in August.

It is a sad irony that Whitney Houston died on the eve of this year's Grammy Awards. The winner of six Grammys herself, Whitney was preparing to attend a pre-Grammy party given by her mentor, the legendary music producer, Clive Davis. Her body was found Saturday afternoon in the bath tub of her room at the Beverly Hilton Hotel in Los Angeles. As of this writing, the exact cause of her death is still unknown.

In her 2009 interview with Oprah Winfrey, Whitney revealed for the first time, some of the most intimate details about her troubled marriage to Bobby Brown, the deep feelings she had for her mother and her daughter, Bobbie Kristina, and her struggles with drugs. She candidly admitted to Oprah that at times "It was too much. So much to try to live up to, to try to be, and I wanted out." Through it all, Whitney said she was constantly reading her bible and trying to get back to God. While we are all shocked and saddened by her death, I am hopeful that Whitney Houston's life and incomparable musical gifts will inspire others to let nothing stand in the way of the full and healthy expression of their God-given talents. Our thoughts and prayers are with Cissy, Bobbie Kristina and the entire Houston family.


---
Marc Morial
is the president and CEO of the
National Urban League
.