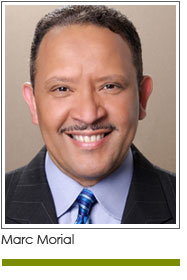 "I had a burning desire to see black people depicted on television in a positive light." Don Cornelius

In 1970, a groundbreaking TV show, created and hosted by a suave, impeccably-dressed black man, literally danced its way into the soul of America and built a cultural bridge that we are still crossing today. Soul Train was the show and Don Cornelius was the man. In recent years, he had been struggling with both personal and health problems, and last week America was stunned to learn that the 75-year old Cornelius had apparently taken his own life.

We remember Don Cornelius as a man brimming with creative genius who, through the power of music and dance, beckoned all Americans to get on board and celebrate the gift of life. Soul Train burst on the scene in 1970. After the many triumphs and tragedies of the 1960's, the civil rights movement was at a crossroads. Anti-war protests were raging. Blacks and Whites were marching together. And more and more young people were crossing racial and cultural boundaries to share the best of both worlds. Don Cornelius and Soul Train epitomized that consciousness.

At a time when black artists were just beginning to gain a measure of mainstream exposure through occasional appearances on shows like Dick Clark's American Bandstand, Cornelius put a weekly spotlight on such performers as the Jackson Five, Marvin Gaye, James Brown, and Aretha Franklin.

Eventually white artists graced the Soul Train stage, including Elton John and David Bowie. The show also featured some of the "hippest" dancers and dance moves ever seen on national TV. Cornelius oversaw every aspect of the program, serving as host, writer, and producer. He even sold advertising.

He may not have seen himself as a civil rights leader, but many did. In reaction to his death, Roots drummer Ahmir "Questlove" Thompson wrote, "Next to Berry Gordy, Don Cornelius was hands down the most crucial nonpolitical figure to emerge from the Civil Rights era post-'68." Quincy Jones described him as "a visionary pioneer." And Aretha Franklin said, "God bless him for…the unity and brotherhood he singlehandedly brought about with his most memorable creation of Soul Train."

Don Cornelius was born on September 27, 1936 and grew up on the South Side of Chicago. His deep baritone voice and smooth manner made him a natural salesman. In his early professional life he sold cars and insurance. But in 1968 he decided to pursue his passion for broadcasting. He landed a job as a local radio announcer and soon-after created Soul Train as a syndicated show on Chicago's WCIU TV. Soul Train went on to become one of the longest-running syndicated shows in television history.

Earvin "Magic" Johnson, who bought Soul Train TV last year said Cornelius, "was the first African American to create, produce, host and more importantly, OWN his own television show." We join all Americans in thanking Don Cornelius for inviting us to his Saturday morning dance party for so many years. His legacy will live forever.


---
Marc Morial
is the president and CEO of the
National Urban League
.