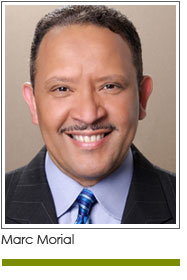 "At last…My love has come along. My lonely days are over. And life is like a song." Etta James' rendition of her signature hit record, "At Last."

On January 20th, the legendary Matriarch of the Blues, Etta James, died at the age of 73 in her hometown of Riverside, California. In a life filled with struggle, heartache and illness, Etta James was able to carve out one of the most eclectic careers in recording history and earn a place of royalty in the annals of American music. Many young people today may only know Etta James through Beyonce's acclaimed portrayal of her in the 2008 movie, Cadillac Records. Born Jamesetta Hawkins in 1938, she began singing in church at the age of 5. She released her first recording, Roll with Me Henry, at the age of 15. In 1960, she signed with Chess Records and had a long list of R & B, jazz, blues and pop hits, including "Something's Got a Hold on Me," "All I Could do was Cry," and her 1961 soulful rendition of "At Last," which became an iconic pop standard. President Obama and the First Lady appropriately chose "At Last" for their first dance at their inaugural ball in 2009.

In her 1995 autobiography, "Rage to Survive," which she co-authored with David Ritz, Etta James described her struggles as the daughter of a 14-year-old single mother, growing up in poverty, facing both sexism and racism, and her bouts with drugs, jail and rehab that threatened several times to end her career. Speaking of the rage she developed and that was common to many African Americans of her generation, she wrote, "Rage. You can hear it in my music. It's always been there. I had it when I was a little kid. I have it now. I've been racing, raging through life as long as I can remember."

Fortunately, Etta James was able to channel that rage into her music. Her life is a lesson in overcoming adversity and never giving up. Due her range of styles and the diversity of her repertoire, she did not fit neatly into any musical category. She was a 1993 inductee into the Rock & Roll Hall of Fame, joined the Grammy Hall of Fame in 1999 and entered the Blues Hall of Fame in 2001. She toured with the likes of Jackie Wilson, the Rolling Stones, and jazz flutist, Herbie Mann. And her six Grammy's include one for Best Jazz Performance and one for Best Blues album. Rolling Stones Magazine ranks her 22 on its list of the 100 greatest singers of all time. She inspired generations of singers who came after her, including Bonnie Raitt, Brandy, Kelly Clarkson and, of course, Beyonce.

In her later years, Ms. James developed several debilitating health problems, including dementia, diabetes and leukemia, which was the cause of her death. She is survived by her husband of 42 years, Artis Mills and two sons, Donto and Sametto James. Our thoughts and prayers are with the family and we join all Americans in mourning the passing of a true musical genius, America's Matriarch of the Blues, Ms. Etta James.


---
Marc Morial
is the president and CEO of the
National Urban League
.