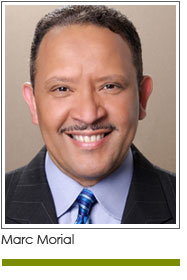 "Fearlessness is what it takes for a woman to run for elective office, especially a black woman." Dayo Olopade, journalist, writing in The Root

Only 30 African American women have served in the United States Congress since Shirley Chisholm became the first in 1969. Today, of the 100 largest cities in America, only one has an African American woman mayor. But the impact that African American women have had as political leaders has far exceeded their numbers. In addition to New York Congresswoman Chisholm, our nation has been greatly improved by the service of women like Representative Barbara Jordan of Texas, Senator Carol Moseley-Braun of Illinois, and Congresswoman Stephanie Tubbs Jones of Ohio. Today, a new generation of Black women leaders is picking up the gauntlet and making their voices heard. Let me introduce you to just three of them.

On December 6th, Stephanie Rawlings-Blake was sworn-in for a full-term as Baltimore's 49th Mayor, becoming only the second African American woman mayor in the City's history. Rawlings-Blake had served as City Council President since 2007, before her appointment in February, 2010 to finish the uncompleted term of the previous mayor. In 1995, at the age of 25, she became the youngest person ever elected to the City Council. Recently, the National Congress of Black Women named Rawlings-Blake a Shirley Chisholm Memorial Award Trailblazer. In her inauguration speech she outlined an ambitious agenda for a city that is struggling to attract both jobs and citizens in these tough economic times. She said, "Our number-one goal in the next ten years must be to grow Baltimore—strengthen our neighborhoods, create new jobs, and attract new people"

In November of 2010, Kamala Harris won a hotly contested state-wide election to become the first woman and the first African American Attorney General in California history. Prior to the election, she spent virtually her entire career as a courtroom prosecutor. In 2003 she became the first woman District Attorney in San Francisco. She is a recognized expert in criminal justice reform and is currently a leading voice in the national fight to require mortgage lenders to restructure underwater loans for homeowners facing foreclosure.

Donna Edwards became the first African American woman to represent Maryland in the U.S. Congress in 2009. She represents Maryland's 4th District which includes portions of Prince Georges and Montgomery Counties. A lawyer and long-time community activist, Edwards previously served as executive director of the Arca Foundation and co-founder and executive director of the National Network to End Domestic Violence. It was there that she led the fight for the passage of the Violence Against Women Act which was signed into law by President Bill Clinton in 1994.

Andrea Dew Steele, founder of Emerge America, a non-profit devoted to training more women for elective office says, "We don't feel as qualified as men; we're not recruited in the same numbers; we feel turned off by the mechanics; we have persistent family barriers; and we don't have the same networks as men." Despite these obstacles, women like Stephanie Rawlings=Blake, Kamala Harris and Donna Edwards are fearlessly breaking through.


---
Marc Morial
is the president and CEO of the
National Urban League
.