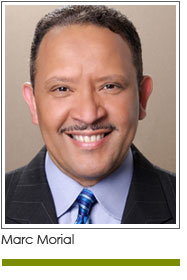 "Work is the only meaning I've ever known. Like the man in the song says, I just gotta keep on keepin' on." Joe Frazier


Years ago in a Philadelphia slaughterhouse, an aspiring young boxer trained in the early mornings by punching sides of beef. He would run up and down the steps of the Philadelphia Art Museum.

The world associates these images with a fictional boxer, Rocky Balboa, but they were part of the fascinating life of Smokin' Joe Frazier, who died earlier this month at the age of 67.

In many ways, the appropriation of Frazier's early training days is emblematic of how, even at the height of his career, he was overshadowed by the slicker, brasher media favourite, Muhammad Ali.

Although their animosity defined an era of boxing, Frazier boycotted the 1967 heavyweight elimination tournament to find a successor to Ali, and he personally Frazier petitioned President Richard M. Nixon to have Ali's license reinstated. While Ali was banned from boxing, Frazier lent him money to pay his bills. "I've never fought anyone with a will so strong," Ali would say of Frazier.

I've always been an Ali fan myself, but the only time I ever rooted against Frazier was when he fought Ali. Frazier, in comparison, was a man of few words, who proved himself with hard work and action in the ring. He let his boxing speak for him.

In many ways, Frazier's very life, more than anything he said, defined the struggle of black America. He was self-taught and self-reliant. He rose from crushing poverty in Jim Crow-era South Carolina, one of 14 children born to struggling sharecroppers. He worked the fields from the age of 7 until he, like so many who are part of the Great Migrations of the 20th century, hopped a Greyhound bus to New York City before making his way to Philadelphia.

After he retired from boxing Joe Frazier's Gym became an important part of the Philadelphia neighborhood. Though it's no longer a training facility, fans and former students flocked to the building upon learning of Frazier's death. It had been a safe haven for young people, a center of the community. In contrast to the violence and sometimes hopelessness of the streets outside, young people learned discipline and hard work, and their lives were changed forever thanks to Smokin' Joe.


---
Marc Morial
is the president and CEO of the
National Urban League
.