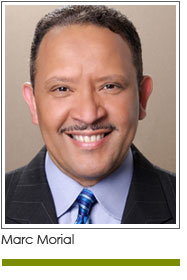 "The thought of my home being taken away is consuming, I can't get to sleep at night, and it's the first thing I think of when I wake up." Doris Tinson of Los Angeles, CA


Doris Tinson is just one of a growing number of American homeowners, desperate to save their homes from foreclosure, who are being duped by mortgage loan scam artists. Doris was falling behind on her refinanced high mortgage payments and was looking for help. On the way home from church she saw a sign in the median promising loan modification for a fee. But after forking over $2000 of her hard earned money, after months of waiting for action, and finally receiving a notice that her house was being sold, it became clear that Doris was the victim of a scam.

As the mortgage crisis sweeps the nation, it is unfortunately being accompanied by a rise in mortgage fraud. But you don't have to be a victim. The National Urban League's network of U.S. Department of Housing and Urban Development (HUD) approved housing counselors has been offering FREE mortgage counseling services for years. Last year, Urban League affiliates provided housing counseling to over 42,000 clients, including more than 15,000 clients who benefited from default mitigation and foreclosure prevention counseling..

The Urban League is also part of a coalition with the federal government, and some 235 community-based partners in the "Loan Scam Alert Campaign," a nation-wide effort that is empowering homeowners to protect themselves against loan modification scams, find trusted help, and report illegal activity to authorities.

Scam artists may pose as lawyers or real estate agents, promising loan modifications and charging large fees – then disappearing without helping anyone but themselves. If you are a homeowner facing foreclosure, you may unknowingly become a victim of such a fraud, costing your home, thousands of dollars and a damaged credit score.

The first thing you should know is that you should never have to pay for counselling. If anyone requests money up front or guarantees they can keep you in your home, these are warning signs of a scam and they should be reported. There are no promises that anyone can give you. But trained counselors from HUD-approved counseling agencies will work with you and your lender to get the best results at no cost. HUD lists these six warning signs of a foreclosure scam:

Beware of anyone who asks you to pay a fee up front in exchange for a counseling service or modification of a delinquent loan. Assistance from a HUD approved housing counselor is FREE.
Beware of anyone who guarantees they can stop a foreclosure or get your loan modified. Nobody can make this guarantee.
Beware of people who pressure you to sign papers immediately, or who claim they can "save" your home if you sign or transfer over the property deed.
Beware of a company that claims to provide government-approved" or "official government" loan modifications. They may be scam artists posing as legitimate organizations.
Beware of a company or person you don't know who asks you to release personal financial information online or over the phone.
Beware of anyone who advises you to stop paying your mortgage company and pay them instead. Never make a mortgage payment to anyone other than your mortgage company/lender.


To learn more or to report a scam visit http://www.iamempowered.com/loanscams.


---
Marc Morial
is the president and CEO of the
National Urban League
.