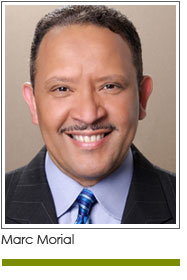 "A world-class education is the single most important factor in determining not just whether our kids can compete for the best jobs but whether America can out-compete countries around the world." President Barack Obama

Labor Day marks the unofficial end of summer and the start of another school year for more than 60 million public school students.

This year, the Labor Day weekend also coincided with the announcement last week that zero jobs were added in August, and African American unemployment has soared to 16.7 percent, the highest rate in 27 years.

It is my hope that with the return of Congress this week and the much-anticipated jobs speech by President Obama on Thursday, Washington is finally ready to make job creation its number one priority.

Education has always been the gateway to good jobs and a better life for the American people.

This has never been more true than today.

According to the U.S. Census Bureau, people who hold bachelor's degrees earn on average $58,000 a year compared with just $31,000 for high school graduates and only $21,000 for those without high school diplomas.

We also know that a growing number of 21st century high-tech jobs require higher skills and more education than ever before.

That is why for more than 50 years, the National Urban League's Education & Youth Development division has worked to improve educational opportunities for African-American and underserved students by developing innovative programs to support their academic achievement, encourage their civic involvement, and contribute to their healthy physical and emotional development. We have also made education a cornerstone of our 21st century empowerment agenda with a challenge to the nation that every American child will be ready for college, work and life by 2025.

The Urban League serves more than 200,000 children and youth each year through Head Start, after-school probrams and charter schools.

As the nation struggles to find the right balance between fiscal austerity and necessary investments in our future, the education of our children must not be sacrificed in the process.

Doing so would not only shortchange their futures, it would cripple our ability to grow the American economy and remain competitive in the global economy.

We are encouraged by the Obama Administration's commitment to education, including signing into law the largest investment in education in history as part of the President's 2009 stimulus package – some $115 billion over two years to save education jobs, send young people to college, modernize America's classrooms, and advance education reforms.

We are also pleased that Education Secretary Arne Duncan has set aside this week for an "Education and the Economy" bus tour to urban centers, including Pittsburgh, Cleveland, Milwaukee, Detroit, and Chicago to highlight the important connection between quality education and quality jobs. "No other issue is more critical to our economy and our way of life than education," said Duncan.

So, as our children head back to the classroom, we urge students to do their part by studying hard and making the most of what their schools and teachers have to offer.

We ask parents to do their part by getting involved.

And we urge local school districts and Congress to do their part by ensuring that all our students have the resources and support they need to succeed.


---
Marc Morial
is the president and CEO of the
National Urban League
.