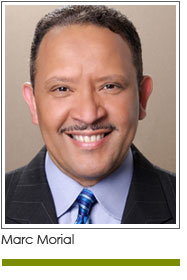 "It is troubling that unemployment is so high…and that we are so caught up in details of deficits and debt ceilings that we question whether government has any moral duty to serve the poor, help feed the hungry and assist the sick." U.S. Representative and civil rights legend, John Lewis of Atlanta, Georgia.


As frustration with the inability of Washington to solve the nation's job crisis mounts, the National Urban League is taking this fight directly to the American people. So far this year, we have held major job fairs and town hall forums in Indiana, New England and Washington, DC. At each stop, thousands of unemployed African American and urban citizens have shown up, resumes in hand, desperate for work. On September 17th and 18th we will be in Atlanta, offering both job and home rescue assistance at a free Empowerment Summit as part of that city's 20th annual "For Sisters Only Expo."

For months, Washington has been distracted by a manufactured debt ceiling crisis that nearly resulted in an unprecedented government loan default. But in recent weeks, President Obama, members of the Congressional Black Caucus (CBC) and other activists have joined the National Urban League in refocusing the nation's attention on reducing high unemployment that has reached a depression-era rate of 15.9 percent in Black America. According to CBC Chairman, Emanuel Cleaver, in the last two years the Caucus has introduced more than 40 job creation bills in the House of Representatives. Most of that legislation has been stalled by Tea Party-backed obstructionists who continue to put the interests of Wall Street over the well-being of Main Street.

While Washington must do more to create jobs, the National Urban League and other progressive activists believe citizens have to empower themselves with the information, training, and employment connections needed to bring jobs and hope back to their communities. Last year, the National Urban League provided that kind of empowerment assistance to a record 2.6 million Americans.

Our jobs tours this year are part of that movement. The September 17-18 Empowerment Summit at the Georgia World Congress Center in Atlanta will feature a career fair with local employers ready to hire as well as free one-on-one career coaching sessions. Attendees will gain access to local job training programs. And workshops will be held on how to utilize social networks and how to put the "wow" in your resume. We are asking all jobs seekers to bring an updated resume.

We will also hold a home rescue fair to help the thousands of Atlanta-area residents who are struggling to avoid becoming victims of the foreclosure crisis that has also hit urban Americans especially hard. Attendees should bring:


Two most recent paystubs showing earnings for last 30 days
Copy of any benefits statements reflecting amount, frequency, and duration of benefits Household Expense Budget
If self-employed, most recent quarterly or year to date Profit and Loss Statement
Last two months of bank statements
Copy of signed 2009 and 2010 income tax returns
Copy of a utility bill showing name and property address
Homeowner's Association bill if applicable
Most recent mortgage and property insurance statements
Copy of closing documents and most recent correspondence from your mortgage company
Many people come to Atlanta's "For Sisters Only Expo" for the fun and great entertainment. This year come for empowerment too.
---
Marc Morial
is the president and CEO of the
National Urban League
.