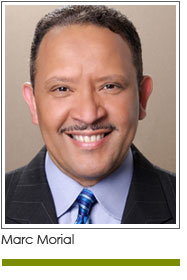 "During one critical and dynamic week in July, Boston will make history." Darnell Williams, President and CEO, Urban League of Eastern Massachusetts

From July 27-30, the National Urban League, in cooperation with the Urban League of Eastern Massachusetts, will bring our "Jobs Rebuild America" national conference to the Boston Convention and Exhibition Center. Urban League of Eastern Massachusetts CEO, Darnell Williams serves as host for this clarion call for economic empowerment.

With overall unemployment now at 9.2 percent, African American unemployment at 16.2 percent, and Black youth unemployment topping 40 percent, this year's conference gives us the opportunity to highlight solutions and focus the nation's attention on the on-going jobs crisis in urban and minority communities. It will be one of the most important, dynamic and productive gatherings in our 101 year history.

The conference also convenes just before the August 2nd debt crisis deadline. A failure to raise the debt ceiling or a deal that raises it by cutting critical domestic and social safety net programs, could prove disastrous to already struggling urban communities.

These and other jobs-related issues will be the focus of four days of workshops, dialogues and forums led by thought leaders from the business, political, and non-profit sectors.

The opening plenary on Thursday will feature an important conversation between corporate leader and philanthropist Bill Gates, and Harvard professor and author Dr. Henry Louis Gates on their respective approaches to education reform and the link to jobs. Other conference speakers include Massachusetts Governor Deval Patrick; Boston Mayor, Thomas Menino; Suzanne dePasse, co-chair of dePasse Jones Entertainment; the Rev. Al Sharpton; and Harvard Law Professor Dr. Charles Ogletree.

While thousands of registered attendees from across the nation will gather for the conference, local residents will have access to career and college fairs and an Expo Hall – all free and open to the public. As we learned during our "War on Unemployment Jobs Tour" visit to Boston in May, New Englanders have been hard hit by the unemployment crisis. Many of them are among the 44 percent of all unemployed people who have been jobless for more than 27 weeks. They told us back in May that they were looking forward to this second chance to avail themselves of employment opportunities and make their voices heard.

A major focus of the conference will be the National Urban League's 12-point Jobs Rebuild America plan. Introduced earlier this year, our plan offers a dozen dynamic and imaginative ideas to rescue those most profoundly affected by the on-going economic emergency. It also suggests remedies for the underlying causes behind its inordinate and amplified impact on communities served by Urban League affiliates.

As part of our commitment to put Urban America back to work, the National Urban League will unveil the Urban League Jobs Network, connecting companies, candidates, recruiters, and job opportunities across urban America. UrbanLeagueJobsNetwork.com will provide a one-stop source and central location for employers and job seekers nationwide, attracting thousands of highly-educated urban professionals and serving as an integral part of the strategy for companies committed to diversity.

Massachusetts Governor Deval Patrick and Boston Mayor Thomas Menino, co-chairs of the Conference Host Committee, have expressed excitement about the chance to showcase the city while giving thousands of visitors and local citizens this unique opportunity to enlist in the War on Unemployment. Title corporate sponsors include Bank of America, CVS Caremark, EMC2 and State Street.

For more information and to find out how to register for the conference visit www.nul.org. Hope to see you in Boston.


---
Marc Morial is the president and CEO of the
National Urban League
.