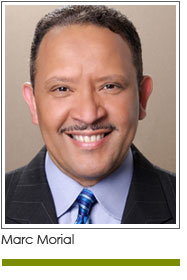 "There are risks and costs to a program of action, but they are far less than the long-range risks and costs of comfortable inaction." American President and New England native, John F. Kennedy


This week, May 16-18, I am taking the National Urban League's war on unemployment on the road for the second time this year. After conducting our first "jobs tour" in Indiana back in April, we are making New England the next stop in a year-long campaign spotlighting urban communities that have been hit especially hard by the great recession. With the help of Urban League affiliates in Massachusetts, Rhode Island and Connecticut, we are visiting neighborhoods and job sites, conducting job fairs and forums and giving people struggling with unemployment a chance to have their voices heard. In community dialogues, we are discussing the National Urban League's 12-point Jobs Rebuild America plan and encouraging citizens to suggest other ways to bring jobs back to New England cities.

Introduced earlier this year, the Jobs Rebuild America plan offers a dozen imaginative strategies to rescue those most profoundly affected by the on-going economic emergency and to address many of the underlying causes behind the recession's inordinate impact on the communities served by Urban League affiliates, including many in New England.

According to a 2010 report by the Political Economy Research Institute (PERI), of the University of Massachusetts, Amherst, 348,000 New England jobs were lost from December of 2007 to November, 2009. Tens of thousands of New Englanders also lost homes due to the foreclosure crisis. The PERI report echoes the Jobs Rebuild America approach to job creation which calls for immediate investments in education, job training, teen employment, and direct job creation in cities and states. The report states, "Available evidence suggests that the most effective options for creating jobs, in the short- and long-term, are investing in infrastructure and building the skills of the current and future workforce. Tax cuts and business subsidies on the other hand, do little to create jobs in the short-run, and are not the most effective approaches to generating growth over the long-term."

Our visit to New England includes a Monday employment symposium at the University of Rhode Island; a Tuesday job fair at the Naismith Basketball Hall of Fame in Springfield, Massachusetts, and a Wednesday tour of the Workplace, Inc., a successful job training organization in Bridgeport, Connecticut.

We will be hosted by the presidents of five New England Urban League affiliates – Darnell L. Williams of the Urban League of Eastern Massachusetts, Dennis B. Langley of the Urban League of Rhode Island, Henry M. Thomas III of the Urban League of Springfield, Adrienne W. Cochrane of the Urban League of Greater Hartford, and Valerie Schultz-Wilson of the Urban League of Southern Connecticut.

While our New England jobs tour is a three-day affair, we will be returning to Boston July 27-30 for the annual National Urban League conference where we will again highlight our Jobs Rebuild America plan and focus the nation's attention on the jobs crisis in urban America.

To register for the conference visit: http://www.nul.org/conference/. To read our Jobs Rebuild America plan visit http://www.nul.org/content/12-step-blueprint-jobs-plan.


---
Marc Morial
is the president and CEO of the
National Urban League
.