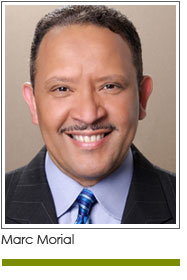 "Injustice anywhere is a threat to justice everywhere." Dr. Martin Luther King, Jr. 1963, Letter from a Birmingham Jail

This past weekend, tens of thousands of Americans rallied in cities and towns across the nation in opposition to Arizona's ill-considered new immigration law. SB-1070, signed into law by Governor Jan Brewer on April 23rd, gives the Arizona police unprecedented authority to question and detain anyone suspected of being in the country illegally. Furthermore, the new law, reminiscent of South Africa's apartheid-era pass card laws, makes the failure to carry legal immigration papers a crime.

In our view, the Arizona law is fundamentally un-American and represents an enormous setback in the cause of equal justice. It is a disaster in the making for people of color. It opens the door to racial profiling. And it leaves tens of thousands of innocent, legal residents vulnerable to harassment, detention and imprisonment based on nothing more than the color of their skin or the sound of their voice. The bill should be repealed or overturned at the first opportunity. In the meantime, the National Urban League has immediately suspended consideration of Phoenix, Arizona to host our 2012 annual conference. We will not consider holding our conference anywhere in the state as long as this unfortunate law remains in effect. In addition, we are working closely with the Urban League of Greater Phoenix and the Tucson Urban League to respond to the law and protect Arizona's communities of color from unjust persecution.

There is no indication this law will have any effect on the problem it was designed to fix. In fact, many people, including some law enforcement officials, believe it will make matters worse by taking attention away from fighting real crime to focus on the immigration status of law-abiding citizens. Most people who are in this country legally, including natural-born citizens, don't carry papers to prove their legal status. I doubt that all the members of the Arizona legislature could prove their residency status if they were stopped on the street at any given moment. Would they be detained, possibly jailed, while their status is determined? Most likely it would depend on the color of their skin.

President Obama has called the Arizona law "irresponsible" and said it threatens "to undermine the basic notion of fairness that we cherish as Americans, as well as the trust between police and our communities that is so crucial to keeping us safe." We agree. And the Arizona law is a wake-up call for the federal government to finally enact comprehensive immigration reform that honors our highest values and protects innocent children and families. In the absence of federal action, a growing number of states are enacting or proposing similar patch-work bills that could impede the civil rights of legal residents.

Let's not forget that America is now and has always been a nation of immigrants. Our diversity has been our great strength. That is even truer today, as the challenges and opportunities of globalization bind us ever closer and make us more interdependent. As Dr. King reminded us, "We are caught in an inescapable network of mutuality, tied in a single garment of destiny. Whatever affects one directly, affects all indirectly."


---
Marc Morial
is the president and CEO of the
National Urban League
.