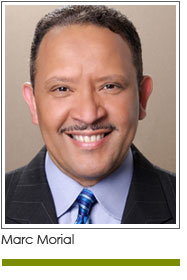 My faith in the essential goodness of the American people and our government has been strengthened this past week as I have witnessed the extraordinary mobilization of relief efforts on behalf of the nation of Haiti following the devastating January 12 earthquake that has taken the lives of perhaps as many as 100,000 or more of its citizens. As I watch the screaming, tear-stained scenes of death and anguish unfolding on the nightly news, I cannot help but recall that only five years ago, my own hometown of New Orleans might have disappeared into the abyss of forgotten history were it not for the compassionate outreach of millions of people in this country and around the world. As President Obama said, it is times like these that remind us of our common humanity.

But, as governments, the United Nations, and relief organizations scramble to rescue an already distressed nation from a crisis of biblical proportions, there is still a desperate need for all of us to donate whatever dollars, supplies and expertise we can. As in New Orleans, this tragedy also challenges the United States and other countries to change long-standing policies that have contributed to Haiti's status as the poorest nation in the Western Hemisphere. But, first things first.

As recovery and relief efforts intensify, we recommend the following:

It is clear that right now, cash donations are the best way to help. We are urging everyone to donate to the Haiti Support Project's Haiti Relief Fund at www.ibw21.org. Headed by noted political scientist and scholar, Dr. Ron Daniels, IBW, or the Institute of the Black World 21st Century, is committed to an enhanced quality of life and the overall development of Black people and the Global Black Community. The group's Haitian Support Project provides humanitarian and economic assistance to Haitian non-governmental organizations seeking to ameliorate the dire conditions of the Haitian people, most of whom live on less than $2 dollars a day. You can also go to www.whitehouse.gov/HaitiEarthquake to choose another organization to contribute to.

While we applaud President Obama's swift response and commitment of $100 million in immediate emergency relief, we urge the government to take further steps to rectify years of U.S. trade and immigration embargoes that have had adverse consequences for the people of Haiti. We are pleased that, in the wake of this disaster, the Obama Administration has halted deportations and has granted Temporary Protected status to 100,000 Haitian nationals who, prior to January 12, 2010, have been living in the United States illegally. This will allow them to continue living and working here for the next 18 months.

For years, the Congressional Black Caucus (CBC), the IBW and others have been fighting for more aid and engagement with Haiti. CBC Chairwoman Barbara Lee has made an impassioned plea that we take this opportunity to bring more of those efforts to fruition. We agree. In our view, the United States has both a moral and political obligation to lead a comprehensive plan for the reconstruction of Haiti, like the Marshall Plan, to ensure that the physical infrastructure and human lives are permanently rebuilt.


---
Marc Morial is the president & CEO of the
National Urban League
.