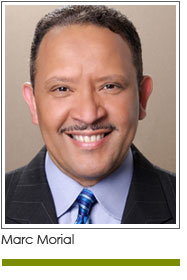 When Oprah recently announced she would be leaving her syndicated talk show in 2011 to start her own cable network, I was reminded of the impact her phenomenal success has had on the lives of millions of people around the world. Her accomplishments are especially remarkable due to the fact that she rose from a childhood of extreme poverty, abuse and hardship to reign for 25 years as the queen of daytime television. Through her many ventures, including Harpo Productions, O Magazine and her movies, books and philanthropy, Oprah has established herself as an iconic force in the communications industry and an inspiration for people everywhere.

In 1984, at a time when Black women were rarely portrayed positively in the media, Oprah broke new ground and shattered old myths as the host of the Oprah Winfrey Show on WLS-TV in Chicago. That show eventually became the most successful syndicated talk show in history. In 1986, when she founded Harpo Productions, Oprah became the first woman to own and produce her own talk show. The company has become a major multi-media presence, featuring TV, radio and film divisions and employing hundreds of people in the Chicago area.

Oprah has also paved the way for a number of other aspiring Black women in TV. Some of the most notable African American women talk show hosts, including, Whoopi, Wendy Williams, Star Jones, and Tyra, owe their success in part to Oprah's trailblazing success. Through her book club, she has inspired millions of people to discover the joy of reading. And her movie projects have showcased the work of numerous important writers, including Alice Walker, Toni Morrison, Maya Angelou, Zora Neale Hurston, and now Sapphire, author of "Push," the acclaimed book upon which the new movie "Precious" is based.

But what most distinguishes Oprah from the increasingly crowded TV talk show scene is the intimate rapport she establishes with her guests and audiences. Her genuine concern for the well being of others is expressed not only on camera, but also in books, like 2005's, Live Your Best Life and even in legislation: The "Oprah Bill," signed into law in 1993 by President Clinton established a national database of convicted child abusers. Oprah's determination to empower young girls and protect them from the kind of abuse she experienced as a child also led her in 2007 to establish a school for girls in South Africa. Her courageous endorsement of Barack Obama for President in 2007 stands as further testament to her commitment to making a difference.

In January, 2011, Oprah is ending her daily talk show, but fortunately, she is not leaving TV. We look forward to more groundbreaking and inspiring television from her when she launches OWN, the Oprah Winfrey Network, a joint venture with Discovery Communications "devoted," she says, "to self discovery, to connecting you to your best self and to the world." We have no doubt it will be Oprah's next big success.


---
Marc Morial
is the President & CEO of the
National Urban League
.