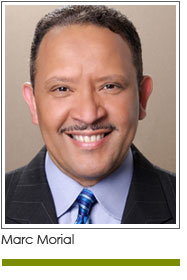 The 23rd national Census, which will be conducted on April 1, 2010, is about more than a counting of the number of people living in the United States. A complete and accurate census count will ensure that your state and community get their fair share of Congressional seats, community services and the distribution of more than $400 billion in funds to local, state and tribal governments. Clearly, the 2010 census is an essential tool of economic and political empowerment that we cannot afford to ignore, especially in these tough economic times.

I understand that some people are skeptical of answering questions from the government. And since the last census in 2000, we have experienced the trauma of 9-11 and growing concerns about privacy. But I am making this early appeal for full participation in the 2010 census because the stakes for our communities are so high. You should also know that critical changes have been made in the process to make it easier for citizens to participate. No one will be asked more than 10 questions. The exercise should take only take 10 minutes. And Federal law protects the personal information you share. The Census Bureau will also work with local organizations to ensure we do not have a repeat of 2000 when more than 4 million people, largely in minority, poor and immigrant communities were missed.

I feel so strongly about the empowerment potential of the census that in May of this year, I agreed to serve as Chair of the 2010 Census Advisory Committee, a consortium of 20 national organizations charged with representing the interests of minority and special populations, including people with disabilities and migrant farmworkers. The Advisory Committee advises Commerce Secretary Gary Locke and Census Bureau Director, Robert M. Groves to ensure that on April 1 of next year, everyone is treated fairly and everyone is counted.

Another benefit of the census is jobs. Funding to create more than 2,200 jobs across the country was included in President Obama's stimulus package. Peak recruitment efforts for the 2010 census are now underway with the majority of hiring set to take place in the spring of 2010. To learn more about census jobs in your area, please click on the 2010 Census Regional Offices link at www.census.gov. Select your state on the map provided and then select the "Regional Employment" option. If you would like to prepare for the upcoming recruitment effort, you can also find, download and print the Census Practice Test.

Finally, with the 2012 presidential election looming, next year's census will not only determine the number of seats each state receives in the U.S. House of Representatives, it will also affect the number of votes states receive in the all important Electoral College. With a close election anticipated, participation in the census will help to ensure that your vote counts.

On April 1, ten minutes to answer 10 questions could mean tens of millions of dollars and greater empowerment for you and your community. That's an opportunity you don't want to miss.