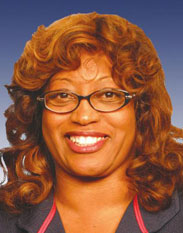 Hon. Corrine Brown
Florida, 3rd District
U.S. House of Representatives
2336 Rayburn House Office Building
Washington, D.C. 20515
Ph: 202-225-0123
Fx: 202-225-2256
www.house.gov/corrinebrown

101 E. Union Street
Suite 202
Jacksonville, FL 32202
Ph: 904-354-1652
Fx: 904-354-2721





Corrine Brown was elected to Congress from the Third District of Florida in 1992. She is a public servant who prides herself on delivering the goods and services of the federal government to her constituents. As a result of Brown's commitment to bringing the services of Washington back to Florida, communities throughout the Third District have been able to access resources previously unavailable to them. Brown was reelected to the U.S. House of Representatives for an eighth term in November 2006. And in the 110th Congress, the Congresswoman has been elected as Chair of the Transportation Subcommittee on Railroads, Pipelines and Hazardous Materials.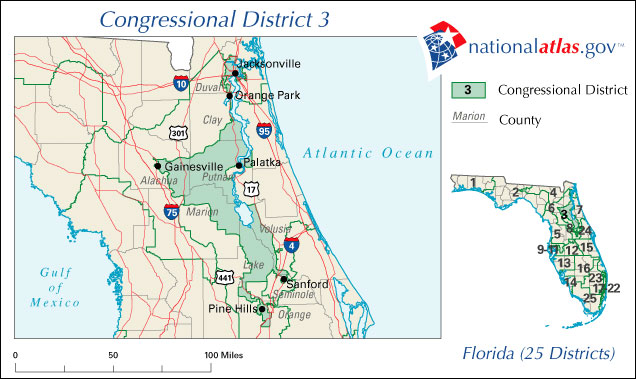 Enlarge Map
In this capacity, the Congresswoman will make rail safety and security a top priority, and has already begun working with the Homeland Security Committee to develop comprehensive rail security legislation. In the upcoming Congress, the Congresswoman will guide the committee to concentrate on a long-term Amtrak Reauthorization bill, Reauthorization of the Federal Railroad Administration and Surface Transportation Board, and infrastructure capacity and congestion.
A native of Jacksonville, Florida, Congresswoman Brown served in the Florida House of Representatives for ten years before coming to Washington. Congresswoman Brown attended the Florida Agricultural and Mechanical University where she earned a Bachelor of Science Degree. She also received a Master's Degree and an Education Specialist Degree from the University of Florida. She received an Honorary Doctor of Law Degree from Edward Waters College. She has been a faculty member at Florida Community College of Jacksonville, the University of Florida, and Edward Waters College. Her daughter, Shantrel Brown, is a lawyer in Washington.
Source: U.S. House of Representatives
The 3rd Congressional District is 49 percent Black and 8 percent Hispanic, while whites comprise 38 percent. The poverty rate is 21.5 percent and the median income is just under $30,000.