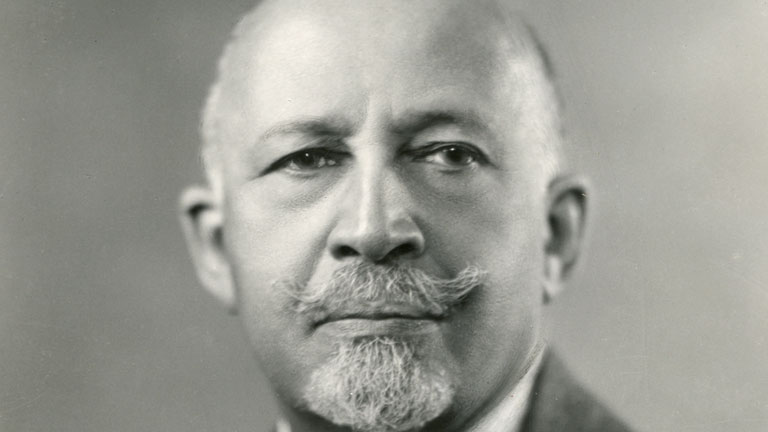 Today in Black America: Led by Dr. W.E. B. Dubois, the NAACP issued a petition against racism in America to the United Nations in 1947.

The New York Times

National

Editorial: America's Forever Wars

Opinion: We Are Reclaiming Chicago One Corner at a Time

Blow: Trump's Boogeymen? Women!

Soldier's Widow Says She Was 'Hurt' by Trump's Call

Hopes Dim for Russia Inquiries by Congress as Parties Clash

Trump Promises 'No Change to Your 401(k)

Weinstein, O'Reilly and the Cost of Silencing Accusers

Bannon Vows 'War' on His Own Party, Echoing Roosevelt

FEMA Delays Leave Hurricane Victims Feeling 'Abandoned'

Mississippi School Named for Jefferson Davis to Be Renamed for Barack Obama

N.A.A.C.P., Seeking a New Voice, Names Derrick Johnson as President

He Didn't Vote in a Few Elections. In the Next One, Ohio Said He Couldn't.


Local

Corruption Trial for Jail Officers' Biggest Champion Is Set to Begin

Scrambling to Fix the Subway: Slow Progress, but Much Work Remains

New York to Replace MetroCard With Modern Way to Pay Transit Fares

Comptroller Wants Paying Rent on Time to Count Toward Credit Score

De Blasio's Five-Point Plan Aims to Reduce Traffic Congestion


Philly.com

In Philadelphia suburbs, personalized white supremacist fliers rile residents

Racial incidents rock Philadelphia-area schools. Now what?

States to ask judge to keep health subsidies cut by Trump

Top IRS agent in Philly charged with sexual assault

Police: Clash with protesters near Rizzo statue leaves 3 injured


The Star-Ledger

Bamboozled: Scammed by contractor, Sandy victims lose a second time

Will Menendez force Senate Democrats to play defense in N.J.?

'Clowns,' 'trailer trash,' 'losers'! Brutal local battles now fought on Facebook


The Detroit Free Press

Gilbert's $520M jail proposal draws flak from Detroiters in community meeting

Young releases racially charged attack ad comparing Duggan to Kilpatrick


The Cleveland Plain Dealer

Group wants term limits for Cleveland mayor, council members

Sen. Sherrod Brown calls White House aide, adviser 'white supremacists,' White House says that's slanderous

Prisons are important pieces in Ohio gerrymandering: Out of Line - Impact 2017 and Beyond

Cleveland Heights councilman explains, defends controversial immigration proposal

Ohio State University sued over refusal to let white nationalist speak


The Chicago Tribune

As monuments to the Confederacy are removed from public squares, new ones are quietly being erected

EDITORIALS: Before another Vegas, ban high-capacity magazines

Weekend toll in Chicago: 31 people shot, 2 fatally

Child deaths spike after DCFS privatizes program to keep children with their families

Tribune coverage: Death of Semaj Crosby and DCFS investigation


The Los Angeles Times

Trump vows 'no change' to 401(k) rules in Republican tax bill

Divide in California's GOP on display at convention: 'We're not offering anything hopeful'


The Washington Post

'It made me cry': Widow of slain soldier speaks out about Trump's condolence call

Trump pledges 'NO change to your 401(k)' in his tax-cut plan

Lawmakers question Trump's dealmaking skills, consider him an unreliable negotiator

Analysis: The critique of American military policy that got sidelined in McCain's insult of Trump

At least 1.1 million fewer people may sign up for ACA because of advertising cuts, former official estimates

Podcast: 'There is so much feeling of racial injustice around the issue of punishment'

Perspective: The government bulldozed my tribe's sacred burial site. We want an apology.

Tunnel for Elon Musk's East Coast Hyperloop promised in Maryland

Gun control group Everytown pours another $700k into Virginia elections

Term limits, public financing, 'Trump effect' propel candidates in Montgomery

As renaming of J.E.B. Stuart High nears, divisions remain

These middle school students pretended to rape black classmates on Snapchat


USA Today

Student loans: Here are major complaints borrowers reported to a federal watchdog








Some clips might require your registering for the paper's website. Sites like The Chicago Tribune are free while The New York Times and others have a pay wall that will allow you to see a specific number of articles per month for free and require a paid subscription for further reading.