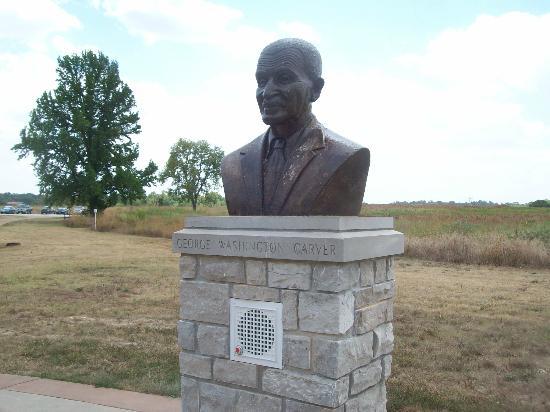 Today in Black History: The George Washington Carver National Monument is dedicated in 1943 in Diamond, Missouri in honor of the famous scientist.

The New York Times

National

G.O.P.'s New Health Measure Faces Skeptical Senators

Editorial: A Scary New Senate Health Care Bill

Krugman: The Cruelty of Mitch McConnell's Health Bill

Revisions to the Bill Still Leave a Long List of Potential Losers

Budget Office Casts Doubt on Trump Spending Plan

Reverence for Putin on the Right Buys Trump Cover

DeVos Says She Will Revisit Obama-Era Sexual Assault Policies


Local

Sheldon Silver's 2015 Corruption Conviction Is Overturned

For Sheldon Silver, Three Judges Overturn 12 Jurors

Silver May Start 'Parade of Horribles' Out of McDonnell Case, Critics Say


Philly.com

Blatstein poised to cash in on Philly police HQ plan

Cosmo DiNardo confesses to killing four men, claims he had an accomplice

Lynne Abraham applies for interim DA job in Philly

Head of Philly police Homicide Unit transferred


The Detroit Free Press

Kwame Kilpatrick: I tried to beat up my lawyer before trial; he ran around a table

Former teachers and principals on team helping to lift Detroit schools

Detroit district seeks to renegotiate Durfee school $1-a-year lease agreement

With teacher pension changes signed into law, Legislature wants more benefit changes


The Star-Ledger

Neighbors shocked by killing of 'friendly, kind' 11-year-old girl

Yet another transit fiasco: a $1.7M ferry that nobody uses | Editorial

Ever wear a badge in Jersey? You may now be allowed to carry a gun here.

Recalling human toll of a 'rebellion' in Newark's 1967 riots | Carter

10 maps that show Newark's dramatic change since the riots


The Cleveland Plain Dealer

North Shore AFL-CIO declines to endorse any Cleveland mayoral candidate, but backs some council members

Cleveland federal judge candidates to be interviewed next month

Cleveland faith leader, other pastors arrested in Capitol Hill protest against Republican health bill

New health care bill meets old uncertainty over Rob Portman's crucial vote

United Way announces major changes in fundraising, distributing money to nonprofits

More Ohio high school seniors filed for federal student aid to attend college


The Chicago Tribune

20 people wounded, 6 fatally, in city shootings

Prosecutor in alleged cover-up of Laquan McDonald shooting moves for new judge

GOP operative who sought Clinton emails from Russian hackers killed himself, records show

Chicago only major U.S. city to lose population from 2015 to 2016

Dev Bootcamp, one of first immersive coding schools in Chicago, is shutting down nationwide


The Los Angeles Times

Wells Fargo stuck mortgage borrowers with extra fees, whistle-blower's lawsuit says

LAPD officer accused of having sex with teen cadet is charged with weapons crimes

Ex-Compton official and his wife plead guilty in $3.7-million embezzlement scheme

In wake of critical audit, UC regents take a close look at president's budget


USA Today

Former staffers charged with distributing nude photos of House member

Here's how the revised version of the Senate health care bill would affect you

New Senate health bill still risky for older people's premiums, any pre-existing conditions

Social Security benefits projected to rise 2.2% in 2018


The Washington Post

Forecast of weak economic growth raises questions for Trump's agenda

Doubts linger in GOP after release of new health-care bill

Analysis: Whip count shows where Senate Republicans stand on bill

Graphic: Bill's changes win over hard-liners, offer little to moderates

Editorial: The new Senate health-care bill may be worse than the old one

Ex-staffers charged in circulation of nude images of House delegate, husband

Analysis: Sorry, Mr. President: By the time your son walked into that meeting, the damage was already done.

Krauthammer: Bungled collusion is still collusion

Silicon Valley magnate funds a new wave of political candidates

DeVos: Too many college students have been treated unfairly under Obama-era sexual assault policy

Columbia University settles Title IX lawsuit with former student involving 'mattress girl' case

Activists are trying to open a D.C. bookstore in honor of a slain journalist

Federal officials close civil rights complaint about Baltimore light-rail project

D.C. schools chancellor bans preferential enrollment for public officials' children








Some clips might require your registering for the paper's website. Sites like The Chicago Tribune are free while The New York Times and others have a pay wall that will allow you to see a specific number of articles per month for free and require a paid subscription for further reading.