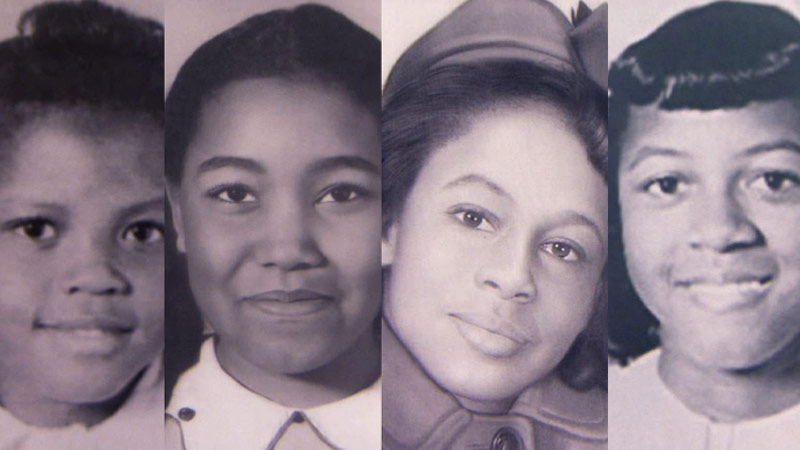 Today in Black History: Four Black girls are killed in the bombing of 16th Street Baptist Church by white supremacists in Birmingham, Alabama in 1963.

Read the latest on the aftermath of Hurricane Irma in the Miami Herald and the Florida Times-Union.

The New York Times

National

After a Chicago Teenager Is Found Dead in a Walk-In Hotel Freezer, Mystery Lingers

Broken by Storm, St. Martin Faces Starting From Zero

Nursing Home Deaths in Florida Heighten Scrutiny of Disaster Planning

Despite Equifax Breach, Oversight Is Unlikely to Change

The Minuscule Importance of Manufacturing in Far-Right Politics

Right and Left Reacts to a Prospective DACA Deal Between Trump and the Democrats

Nuclear Deal Stays as Trump Pursues New Path With Iran

Humiliated, Sessions Planned to Resign After Trump's Insults

Federal Judge Urges Trump Administration to Push Back DACA Deadline


Local

Police Release Body Camera Footage of Shooting Death in Bronx

Anthony Weiner's Lawyers Question Motivation of Sexting Victim

'Nobody' in New Jersey Is Paying Attention to Race for Governor


Philly.com

DA candidate endorses safe injection sites for heroin

Three Mile Island once again fights for its nuclear survival

Who gains adminssion to Philly's selective high schools

Pa, auditor general calls for massive overhaul to fix child welfare system


The Star-Ledger

Cop claims in lawsuit he wasn't promoted because he's white

Districts with biggest demographics shift

Newark seniors say they need more security

Hip hop artist Dupre 'Doitall' Kelly to run for Newark City Council

3 corrections officers charged for alleged roles in jail suicides

Worry as Census says N.J.'s population shrank for the first time in years


The Chicago Tribune

Kenneka Jenkins' mother says activist who viewed freezer video misrepresented family

Rauner administration creating staff teams following summer shake-up

Former Lincoln-Way superintendent indicted on federal fraud charges

Dennis Hastert 'adamantly denies' child sex assault allegation made in latest lawsuit


The Cleveland Plain Dealer

A Cleveland high-rise tax deal, dirt bike controls and choosing leadership on City Council's fall agenda

What exactly do gunshots do to the body ... and the community? (videos)

Akron federal Judge John Adams sues to fight order to undergo psychiatric evaluation

Cleveland schools have highest ranking in years, but still earn mostly F grades on state report cards

Former Mayor Mike White receives warm reception at Cleveland City Hall for Heritage Medal awards


The Los Angeles Times

Trump faces questions over his promise to historically black colleges

State lawmakers advance major housing bills, including a $75 fee on refinancing

9 arrested as protesters gather at UC Berkeley for talk by conservative speaker Ben Shapiro

UC Berkeley faculty call for campus boycott of Milo Yiannopoulos during 'Free Speech Week'


The Detroit Free Press

Riley column: Mayor Duggan has asked company to buy naming rights to Cobo Center

In Detroit's poorest neighborhoods, a food truck serves the forgotten

Bill passed by Senate would expand corporate and special-interest spending on campaigns


The Washington Post

A white security officer told police he was shot by a black man. Turns out, he'd shot himself.

Yes, Joe Arpaio got pardoned. But a judge isn't convinced she should toss his conviction.

Road rage, a bullet to the head — and the frantic effort to save a 4-year-old

'Amnesty Don': Trump tests faith of supporters with talk of immigration deal

Trump's efforts for DACA deal with Democrats attract cautious support

As flooded Houston neighborhoods dry out, residents wonder if they're worth rebuilding

In Irma's wake, millions of gallons of sewage and wastewater are bubbling up across Florida

Perspective: Sports is a hub for protests against racism. ESPN shouldn't silence Jemele Hill.

This lawmaker won't debate his Democratic challenger. He says her supporters will call him a bigot.

Maryland school superintendents call for protection of immigrant students


USA Today

Democratic senator asks administration to turn over Trump golf records

Trump signs resolution condemning 'racist violence' in Charlottesville

The Bubble: Hillary Clinton's new book gets hit from the left and the right

Trump's art of the deal for dreamers











Some clips might require your registering for the paper's website. Sites like The Chicago Tribune are free while The New York Times and others have a pay wall that will allow you to see a specific number of articles per month for free and require a paid subscription for further reading.